Meet the accountancy team
---
We pride ourselves on offering good customer service at reasonable prices. In our accountancy team, we have a high number of experienced and qualified staff members, who are able to assist you at every stage of your accountancy and taxation requirements. Many other firms have started hiring lots of young inexperienced staff with high turnovers or outsource overseas, which we do not believe in. You can therefore be assured there is always someone to assist you with your queries.
Our team consists of both Chartered Tax Advisers (CIOT) and Qualified Accountants (ACCA and ICAEW), whilst our Payroll Department is headed up by Bernadette who has extensive knowledge in this field.  We also offer bookkeeping services and support to assist you with your Making Tax Digital requirements.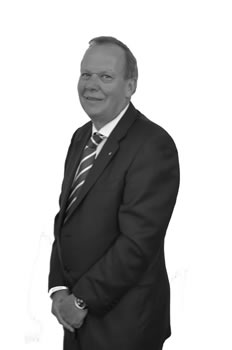 David Rawlinson FCA FCCA
SENIOR PARTNER
David trained with a local firm in Stevenage, qualifying in 1974 with the Institute of Chartered Accountants in England and Wales. From 1975 to 1978, David worked for Ernst & Young supervising various large corporate audits. In 1978, David joined the firm and became a partner in 1980.
David's area of expertise includes the auditing of large corporate and solicitor clients together with advising on all areas of corporate finance.
He is a member of The Rotary Club of Bedford Park, and is on the Lawn Tennis Association board.
He is a keen cyclist and a county tennis player and regularly plays in tournaments around the world.
Email: [email protected]
---
Qualified Managers in Audit, Accounts and Tax
---
Accounts Assistants and Payroll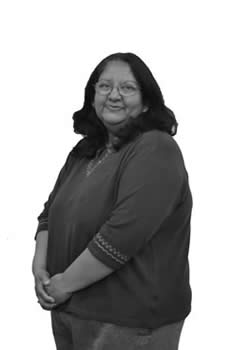 Bernadette Wheatley
Payroll
Bernadette is originally from Zimbabwe, and although she started off working in the banking sector she changed to bookkeeping/accounts roles after having a go at balancing the bank's books on a daily basis.
She has gained a wide range of experience in bookkeeping, accounts and payroll jobs both abroad and in the UK, ranging from working for sole traders, small and medium companies all the way up to the large Ernst & Young accountancy firm.
After moving to the UK in 1989, she has worked in London, Luton, Bletchley and Stevenage, finally settling in Bedford in 1995. She joined RPP in May 2008.
Email: [email protected]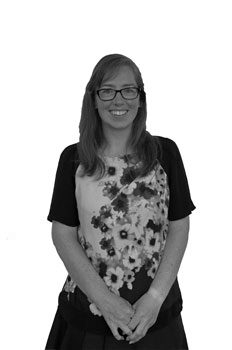 Alice Muzzlewhite
Accounts Assistant
Alice joined Rawlinson Pryde & Partners in 2018 due to re-locating back to Bedford, having gained over a decade of experience both in industry and practice. Alice is familiar with Quickbooks, Sage and various cloud accounting packages.
Over the years, Alice's level-headed, patient and detail orientated approach has helped with not only all aspects of day to day bookkeeping, but also for assisting in training clients to help manage their own books more easily.
Outside work, Alice is busy Mum to two daughters; has a keen interest in travelling; live music; theatre; bespoke cake making and tall buildings!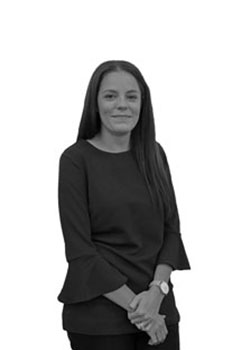 Naomi O'Mahony
Trainee Accountant
Naomi joined the firm in 2018 as a Bookkeeper and Accounts Assistant after completing her AAT level 3. Naomi is looking to continue on with her studies. She moved to Rawlinson Pryde & Partners from Northampton, where she worked in the accounts department of a Solicitor's firm.
Naomi's role covers assisting with the day to day bookkeeping for various clients and she is involved with the Making Tax Digital implementation for clients. As part of Making Tax Digital she is assisting the clients with their training with the relevant software's.
In her free time Naomi enjoys baking (much to the delight of her office colleagues) and going to the cinema.
Email: [email protected]
Laura Collins MAAT
Accounts Assistant
Laura has been working in an Accounts and Bookkeeping role for 19 years now. During that time she qualified in the AAT and has worked on various different types of businesses, Limited companies, LLPs, partnerships, sole traders. Through her years in the industry she has had experience completing year end accounts, management accounts, VAT returns, EC sales lists, Corporation tax, payroll, bookkeeping, RMARs and independent examinations. She also helped out on client money audits. After relocating to Bedford she joined our team in 2019 as a bookkeeper and accounts assistant.
Email: [email protected]
Outside of work Laura likes relaxing of an evening watching a film (with a little drink or 2), eating out and keeping in shape so she can continue to complete Charity muddy runs and charity colour runs.
---
Administration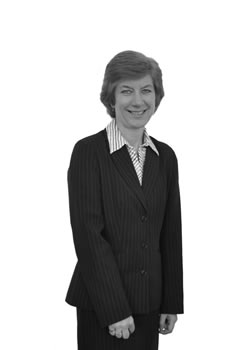 Joan Pritchett
Secretary
Joan joined Rawlinson Pryde in October 1989 as Secretary to two of the then five Partners. Sets of Accounts were prepared on typewriters back in those days so accuracy was a must!
Times have changed a lot since then and Joan now looks after the Senior Partner, David Rawlinson, and all which that entails!
Her 30+ years of service have seen her build good relationships with both long-standing and new clients alike.
Socially, Joan enjoys walking, theatre and concerts and eating out. Biking to and from work helps keep her relatively fit.
Email: [email protected]